I said last time I should give myself some concentrated time with the Sigma DP-1 Merrill and a tripod, and a sunny morning gave me the perfect chance.
I still find using the camera very frustrating – using the screen to frame images is less of a pain on a tripod, but it's still impossible to see the screen well enough in bright sunshine. And contrary to rumour, we've had lots of sunshine of late. (I did 30 days of biking in April, and only had two wet rides). I also grind my teeth waiting.. and waiting... for a playback image, and specifically a histogram, so I can get proper feedback on exposure. After all, if I'm to give this camera a fair trial, I want to be absolutely sure I'm commenting on correctly exposed images.
Anyway, here are a few shots from that morning's endeavours, with my thoughts on each. I'm looking hard at the image quality here, because that is the camera's big selling point.
Leaves
Can't fault the sharpness and micro-contrast on the leaves here; mostly this is pretty much the result I was aiming for. It bugs me, though, that the leaves nearest the camera aren't sharp. I might blame the lack of any functional depth of field preview, but to be fair I should have reviewed the image more thoroughly.

Ferns (1)

Much the same applies here, but there was always going to be a difficult balancing act to manage with a shot like this: on the one hand, it would be nice to have every one of these emerging fronds sharp; on the other, I didn't want too much sharpness on the background as it would be distracting. I think this would have been hard to nail no matter what the camera.

Fallen tree
There's a problem with dynamic range here, with some highlights on the shiny bark clipping quite severely. I'd like to see a side-by-side comparison with one of my Nikons, but I'd deliberately set out to shoot everything solely on the Sigma, so I didn't have that option. I have no real doubt, however, that the D600, in particular, would have lapped this up and asked for more.
On the other hand, to be fair, this would have been a nightmare shot on slide film, especially dear old Velvia.
Even more troubling, in the very bright vertical twigs on the left side of the upright trunk, there is some very noticeable chromatic aberration; you can clearly see a magenta stripe down the left side of some of the twigs and on closer inspection some show green banding on the right side too.
The Sigma software does have lens profile correction, which I hadn't applied to this conversion – but I'm more than a little surprised it's so necessary with a fixed focal length lens. At default setting it does appear to remove most of the aberration.
Still, this is both surprising and disappointing, because Sigma are one of the world's best lens makers. I have several Sigma lenses for my Nikons, mostly zooms, and have never seen such bad chromatic aberration from any of them.

Train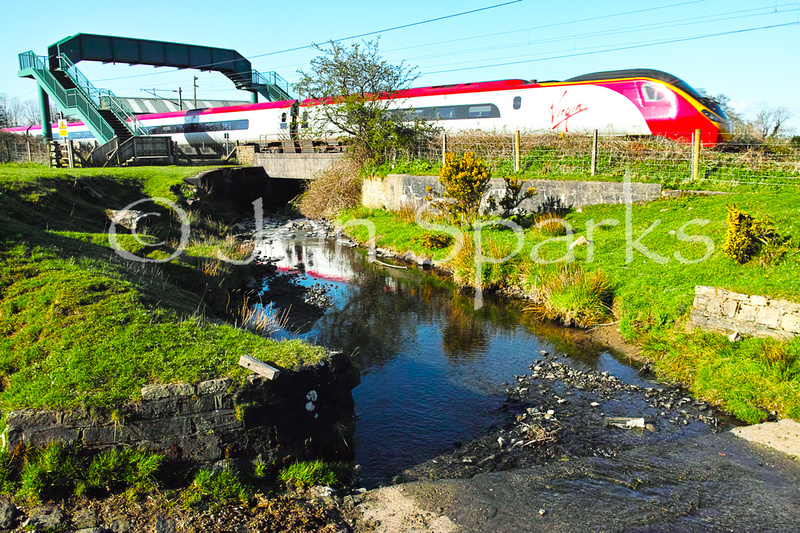 The obvious problem with this shot is that the colours aren't true. Most obviously, there is an inconsistency in the rendering of the red on the nose and roof of the train, which appears distinctly magenta in places. Because the colour is patchy, there's no way to tackle it by applying global colour correction to the image. I've no doubt that the issue is caused by clipping in the red colour channel, in particular. Looking at the histograms for individual channels does not make for pretty reading.

Ferns (2)
This shot seems to encapsulate both the best and the worst of the DP1. On the plus side, the sharpness and detail in the ferns is excellent, though I'm not convinced it's significantly better than DSLR quality. On the downside, the colour rendition isn't accurate, though I've no doubt I could get it there or thereabouts if I could only open these RAW files directly into Lightroom or Photoshop instead of struggling with Sigma Photo Pro (as I sue this software more, I like it less). There's also some very obvious highlight clipping on the fern fronds and, again, I'm convinced my Nikons could do better. Clearly a direct head-to head comparison is called for, and that will be the next job.