Continuing the theme of looking for the best 'pocket' camera… I began with the statement that there is no such thing as a perfect camera. For me this specific search has only underlined the inescapable fact that there will always be compromises. The question is, therefore, which compromises am I prepared to accept? And which, if any, of the cameras I've been looking at would be fast and versatile enough to capture all of the shots accompanying this blog?


Last time I examined one of the most respected of current compacts, the Canon Powershot G12. Without ruling it out entirely, there are big deficiencies – compared to my usual SLRs – in relation to lens range (can't go wider than 28mm-equivalent), all-round operational speed and a poor optical viewfinder. Can we do better?


As the G12 review on dpreview.com observed, this category of relatively substantial and highly-specced compacts is now facing serious competition from the new breed of compact system cameras. There are also a few (a very few!) non-interchangeable lens cameras around which have SLR-size sensors in a compact size body. I've had my hands on a few of these and I thought it would be quite interesting to see how they stack up for the fairly specific areas of use where I would really like something smaller than an SLR (basically when I'm out biking, climbing, or not really planning photography at all but want a 'just in case' camera).

I've already in recent posts mused about my reaction to a number of compact system cameras and large-sensor compacts; I don't want to repeat myself (too much) so I'm going to be as brief as possible about those cameras in particular. I've also been discussing these issues with my colleague Chiz Dakin, who's been facing a similar choice. Hers is perhaps more urgent, as she needs to replace her current 'bike and climb' camera, a Canon EOS 450D, and was interested in my opinion on the latest EOS 600D as I've just been doing a book on it.

Anyway, to the nitty-gritty, in no particular order.



Sigma DP1x


I had one of these on loan for a couple of weeks thanks to Sigma's Ray Fitchett. It didn't get quite as much use as it might have done as it coincided with an assignment in Fort William, the UK's Outdoor Capital, and I was shooting quite a lot of action such as mountain biking and kayaking. And I did decide very early on that it's not really an action camera.

This is due partly to its screen-only viewing, which I am convinced does not work as well for action as a proper viewfinder. It's also a camera which takes quite a leisurely approach to shooting. Initial shutter response is OK but it takes its time processing images thereafter. Shooting large numbers of images in quick succession is a no-no.

In fairness I don't think this is what the camera is designed for. And I should say I do like the concept, summed up by Sigma as "pack(ing) the essence of an SLR into the body of a compact." Key to this is its large sensor, 20.7 x 13.8mm, larger than the Four-Thirds category, and getting close to the 23.6 x 15.8mm of my Nikon D7000. To really put it into perspective, it's about 7 times the size of the sensor in the Canon G12. It also uses Sigma's unique Foveon sensor technology which – they claim – offers special benefits in image quality. I didn't find the images superior to my Nikons but maybe I didn't really spend long enough with the camera to get the best out of it.

Conclusion: as a 'bike and climb' camera, not for me. As a 'just in case' camera, would be well worth considering but I can't afford £600 solely for a 'just in case' camera.

Fujifilm Finepix X100

See earlier blog for some general comments on this. As a 'bike and climb' camera, it's too slow (notice the totally static nature of the image gallery on its own website?) and the fixed 35mm-equivalent lens isn't wide enough (the DP1x is 28mm-equiv). But it's a beautiful thing and I'd love one as a 'just in case' camera – although not enough to justify spending £1000 (which I haven't got) on it.

There are a few other 'large-sensor' compacts around, like the Leica X1 and the seriously weird Ricoh GXR, but as I haven't got hands-on with them I shan't comment. Anyone interested should take a look at the makers' own sites and also the consistently excellent dpreview.com.
As another of the most authoritative commentators around, Thom Hogan, points out, building an optical finder into a compact camera is not a trivial matter. It can be done, and the Finepix X100 shows just how well it can be done, but it comes at a price.

Which leads us on to the current hot category of mirrorless interchangeable lens cameras, also known as compact system cameras (CSCs). (I'm sad to see that the EVIL acronym (Electronic Viewfinder Interchangeable Lens) has failed to catch on). It has to be said that once you stick a zoom lens on, these cameras aren't really pocketable, but there's still a big saving in weight and bulk compared to more traditional DSLRs.

I've already looked at a couple of these in a recent post so I'll pass over them briefly.

Sony NEX-5

With an APS-C size sensor in a tiny body, it scores highly on image quality but I'm less than impressed with handling and balance, especially as I'd want to shoot action. Frankly I'd suggest that the body is just too small, and not just because I have biggish hands but because filling almost the entire back of the camera with a screen leaves very little room for proper control buttons. I really wouldn't fancy operating one of these with gloves on, which is a big failing for an 'outdoor' camera.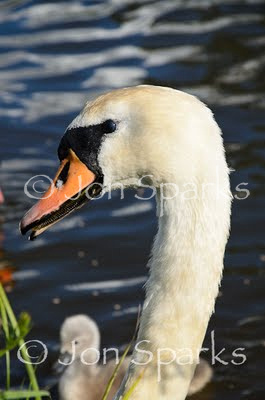 Panasonic Lumix DMC-G10

Four-thirds size sensor is significantly smaller than APS-C so has more work to do on image quality (but much bigger than most compacts). It's bigger than the NEX-5 (but only until you attach a lens) and has a decent electronic viewfinder as an alternative to the screen. And unlike the latest Lumix DMC-G3 it doesn't have a touch-sensitive rear screen.

As Chiz commented "I wonder how the touch-screen copes with being sat half way up a snow-gully with spindrift tumbling down". I think I know the answer to that – and I'm sure I know exactly how well I would cope with trying to operate it while wearing winter gloves! Would it survive being hurled down the icy gully in frustration? Touch-screen on an outdoor camera? No thanks!

Back to the more practically-specced G10, which Panasonic calls "the world's lightest interchangeable lens camera with a viewfinder". An attractive claim, and its body weight of 388g is not much more than half that of my Nikon D7000. I'm not sold yet, but this is a camera I wouldn't mind spending more time with.


Samsung NX10

I include this hesitantly as I have not handled one at all, and Samsung seems to have a pretty low profile as a camera maker, but it does look remarkably interesting. As dpreview said, "It's the smallest interchangeable lens APS-C camera we've ever tested". And they liked it quite a lot. I must admit I'm also drawn to it because it looks more like a traditional SLR than any of the others I've looked at. It looks like Samsung have (hurrah) opted not to throw the baby out with the bathwater.

Focusing is reasonably fast; it's limited with moving subjects but this appears to be true of all the non-SLR cameras I've looked at, and access to key controls like ISO seems to be pretty quick. They certainly want you to think it's quick, as the camera page on Samsung's site features a couple of cycling images. Cycling, as I know well, is not easy to photograph.

And a body weight of 353g, or an all-up weight of 499g with a slimline 30mm lens, means it's roughly half the weight of my D7000. Interesting. I would definitely like a chance to get to know this camera a little better.

Conclusions

I said this was all about compromise, and all the cameras I've looked at involve major compromises. There are several that haven't completely ruled themselves out but at the same time none have convincingly shouldered their way to the front of the pack. However, I would very much like the opportunity to evaluate the Panasonic, and especially the Samsung, in some depth. Without this, and also with the background awareness that both Nikon and Canon are still lurking in the wings, it looks as if my credit card can
rest easy for just a little while longer.